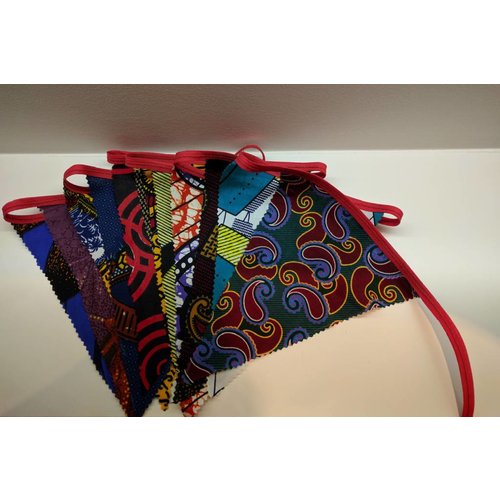 African garland
Our African garland gives color to your home and garden. Do you have something to celebrate? Use this unique party animal made of different colorful african fabrics.
Shopper of African cotton fabrics
Skirt Sekondi
Skirt Sekondi is made of cotton with an African wax block print. The skirt has an elastic waistband and a matching bow belt.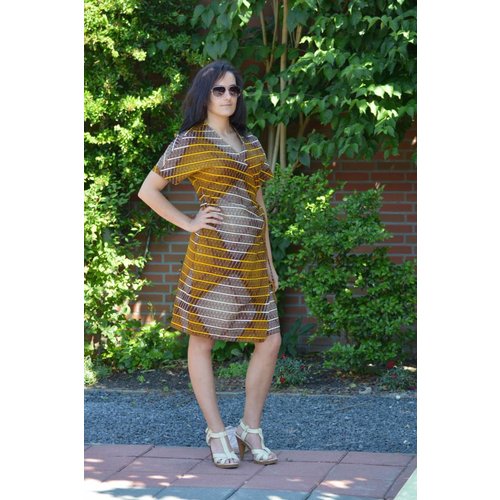 Wrap dress Sekondi
Wrap dress Sekondi is a dress that suits every woman. This colorful wrap dress is made of brown-yellow African cotton and is lovely to wear during a summer day.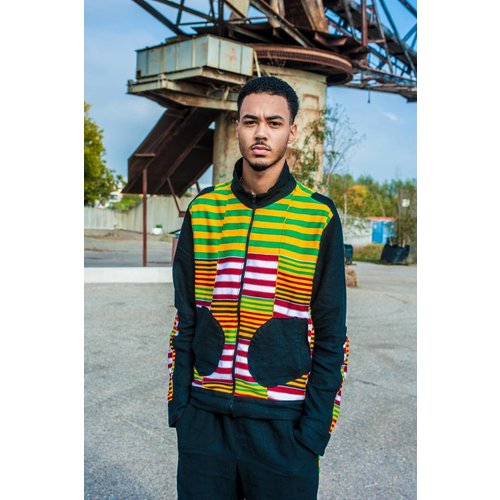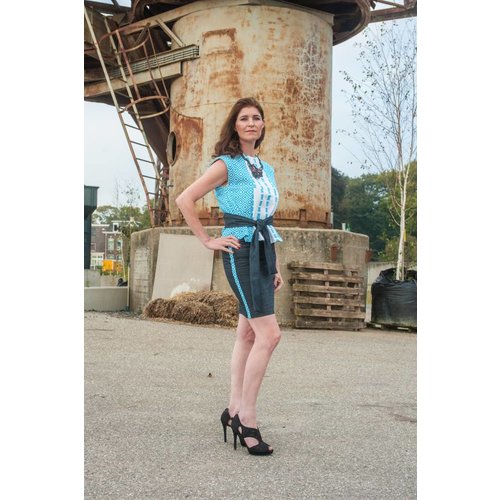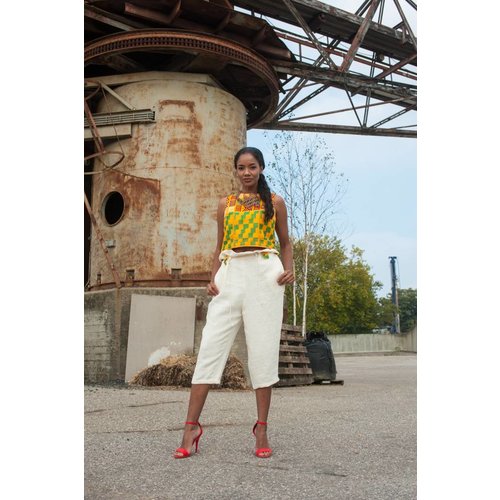 Vintage jeans jacket with brown Ankara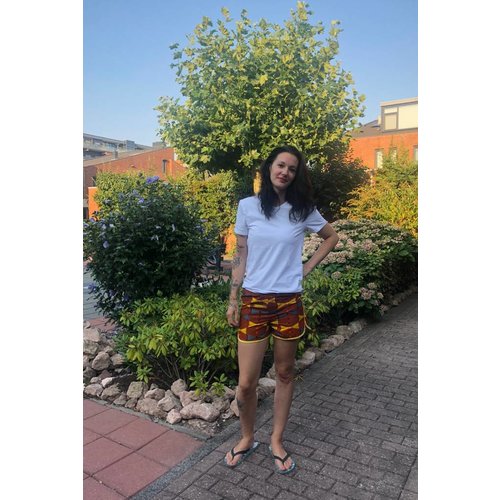 Beach Shorts Sekondi of colorful African fabrics
Beach Shorts Sekondi is described as colorful and unique. This short pants is trimmed with a piping and has a perfect fit because of the elastic waistband.