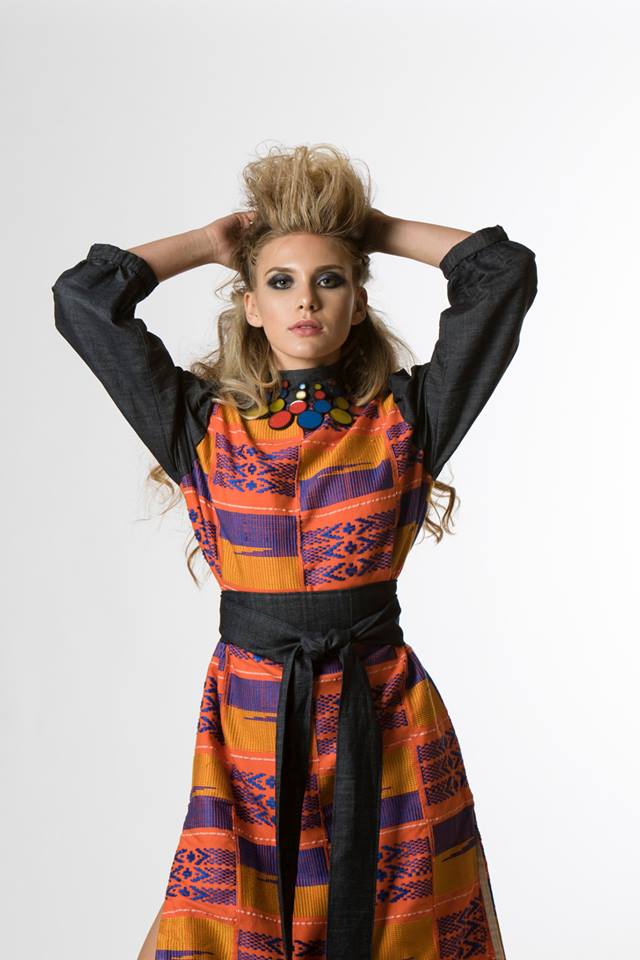 Dinkra is a fashion label that combines authentic Kente fabrics from Ghana with Dutch design. Our collection, consists of clothing, bags and accessories, can be described as authentic, unique and special.
Debora Boadu found the love of her life abroad in Ghana and encountered the beautiful colourful fabrics that Ghana had to offer. Along with her sister Anita van Holst she launched a label of bags in early 2015. African fabrics combined with Adinkra symbolism from Ghana. A special label that offered beautiful meanings to her bags by the wooden symbols that were made with the special looking bags.
In mid-2016 a store is opened in Gouda. Pretty soon, accessories and fashion were also sold together in the store next to the bags. In Anita's workshop on the first floor, the bags and accessories are made with care and attention.
In 2017, the idea arises to pimp vintage clothing with African fabrics. A first clothing line of Dashiki fabric is designed and this special label does not go unnoticed. An invitation to the Los Angeles Fashion Week of October 2017 is a fact. Debora and Anita go back to basics for this catwalk collection. The hand-woven Kente fabrics from Ghana take you back to old traditions, authenticity and craftsmanship.
Today Dinkra works with Kente fabrics from the north of Ghana, also known as Fugu fabrics. The Fugu fabric is made of cotton that is processed into threads and dyed by hand by women. The weaving mill in Nkoranza in Ghana where Dinkra weaves these fabrics is only run by women. Here, women work together that have a physical disability, and work for a better future in Ghana. The social social character of the weaving mill in Nkoranza is very important to Dinkra for the choice to enter into cooperation with them. The women weave strips of colored cotton threads by hand in a pattern of stripes developed by Dinkra. This makes every woven Dinkra cloth unique in color and design and there is also a possibility to process their Kente on demand.
Our collection can be described as timeless, recognizable and stylish. Discover it yourself and be inspired!
Team Dinkra